Everybody wants to wear comfortable, aesthetically pleasing, and skin-friendly hosiery materials, hence our company DEVDEEEP TEX FEB PVT LTD was founded to deal in these textiles. The company's corporate and sales headquarters is located in Ahmedabad, Gujarat, which is a major hub for the production of hosiery fabrics in India. It contains all types of cutting-edge spinning, knitting, fabric processing, and finishing capabilities.
Since the inception of our business in the year xxxx, we have grown a sizable clientele by maintaining open communication with our valued customers. We place a high value on customer satisfaction, which is why we strive to be recognized for our quality, sophisticated style, and sheer elegance. We are expanding steadily to achieve the organization's defined goals under the experienced guidance and leadership of Mr. Balmukund Agrawal and Mr. Narpat Chopra.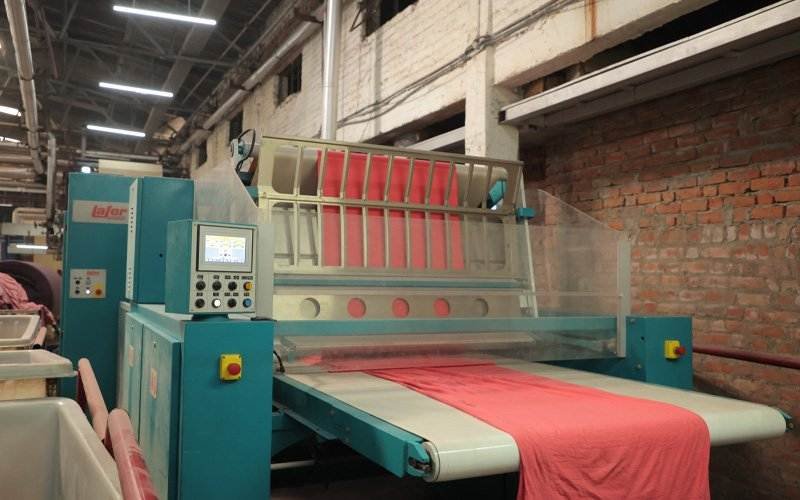 The hosiery fabrics that we produce are used in a variety of inner and outer garments, including leggings, Bermuda shorts, jeggings, vests, and T-shirts. They are of the highest quality and are made of 100% cotton fabric in more than 100 different colors.
As the leading manufacturer of hosiery fabrics in Gujarat, we aspire to lead the industry and get recognition across the globe.
Our Mission is to be the undisputed leader in the production of high-quality knitted fabric products. Relying on the highest competencies of our human assets, technological achievements, and uncompromising quality of our product and reliable and impeccable services.